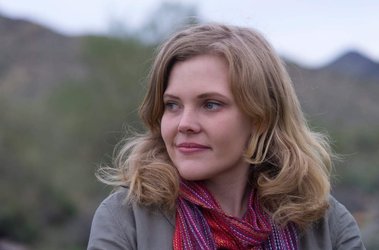 I'm Megan Janetsky, a Colombia-based freelance reporter and photographer covering migration, politics, human rights and more across Latin America.
I'm a stringer for The New York Times covering the Andes. I've also work with National Geographic, The Washington Post, BBC, Reuters, Al Jazeera, The Atlantic, Foreign Policy, The Guardian, El País, USA Today, Public Radio International, Poynter, Christian Science Monitor, Atlas Obscura and more.
I'm fellow with the International Women's Media Foundation's Global Health Reporting Initiative, and have previously lead grant-funded projects through the Pulitzer Center on Crisis Reporting.
I regularly work along the U.S.-Mexico border and Guatemala, and have previously reported in Mexico, Brazil, Peru, the American Southwest and Washington D.C.
I grew up in Arizona, where the topic of migration was omnipresent in news and politics, but was often deeply misunderstood. In 2018, I moved to Colombia almost on a whim to cover the exodus from Venezuela.
Today, my goal as a journalist is to connect untold human stories to politics and policy, and use multimedia to show the realities on the ground.

I can usually be found riding my bike in the mountains around Bogotá or eating questionable street food.
I graduated with a degree in journalism from the Walter Cronkite School of Journalism and Mass Communication and I comply with the standards set forth by the SPJ Code of Ethics in all of my work. Read more about me on paper here or connect on Twitter. All inquiries to: meganjanetsky@gmail.com